Hi folks!
I conducted a home inspection yesterday where the MLS listing listed that the roof was brand new. Now I didn't know that when I first arrived at the home. I usually will not look at the MLS listing in order to prevent any bias on my part regarding the home.
So I simply climbed up on the roof and conducted my inspection of the roof as I always do.
My evaluation of the roof lead me to the conclusion that the roof covering was original to the home, which was built in 2001. So essentially it was a 22 year old roof.
The wear and tear on the shingles was the dead giveaway for me.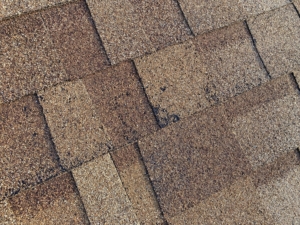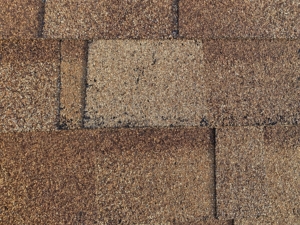 The extent of the wear and tear meant that the roof was original to the home.
Even after seeing these pictures, the listing agent was insistent that the roof had just been replaced in November. The agent said she witnessed the bundles of shingles being hauled up to the rooftop.
I noted that the ridge vent was brand new, however a new ridge vent does not make it a "new roof."
The house was a recently flipped property. And one thing I know from 12 years of experience inspecting homes is that "flipped" homes are always renovated with as little money as possible invested back into the rehab in order to maximize the return of investment on the property.
Advertising the home as having a new roof is obviously a deceptive tactic used to entice buyers to the home. This situation is exactly the reason why it's essential to have a home inspection.
Home Inspectors are the last line of defense for a buyer purchasing a home.
The inspectors at First Choice Home Inspection are ready to inspect your home!
Mike McCarty
NH Licensed Home Inspector # 316
HUD 203k Consultant # 1939
https://dc80i9wvc75sl.cloudfront.net/wp-content/uploads/sites/41/2023/01/18141041/FirstChoice-logo-horiz.png
0
0
firstchoice
https://dc80i9wvc75sl.cloudfront.net/wp-content/uploads/sites/41/2023/01/18141041/FirstChoice-logo-horiz.png
firstchoice
2023-04-16 17:23:51
2023-04-18 14:01:43
New Roof